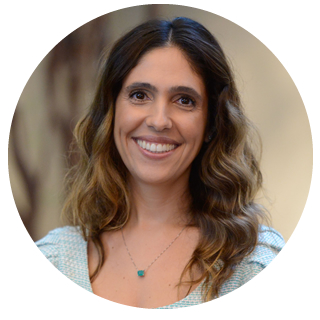 Camila Ramos
CEO & Founder
CEO and Founder of CELA, with 20 years of experience in the renewable energy sector, including bioenergy, wind energy, solar PV and green hydrogen. Camila is Investment and Green Hydrogen Vice-President of the Board of Directors of ABSOLAR (the Brazilian Solar PV Association), of the Advisory Board of SER Energia, and is a Finance Expert at the Clean Energy Finance Solutions Center (NREL – USA).
Prior to founding CELA, she was Country Manager and Head of Latin America at Bloomberg New Energy Finance (BNEF), where she advised clients with research and analysis of renewable energy sectors and markets, and trends in the region. She has also worked in the past at PricewaterhouseCoopers, ERB – Energias Renováveis ​​do Brasil and ​​Infinity Bio-Energy.
Camila holds a Master's and Bachelor's degree from the London School of Economics and Political Science (LSE).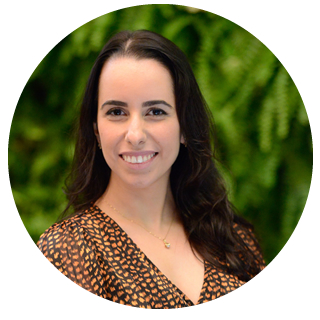 Marília Rabassa
Finance Strategy Director
Financial Strategy Director of CELA, specialist in project finance, investment analysis, M&A and business development in the renewable energy sector. She has 12 years of professional experience, having participated in several M&A processes and auctions of renewable energy assets in Brazil and Latin America, in addition to the development, evaluation and financing of several Greenfield & Brownfield projects, mainly in the bioenergy and photovoltaic solar energy sectors.
She worked for 2 years at SunEdison S.A. responsible for the activities of M&A, Project Finance, Economic Feasibility of solar and wind projects for Brazil, Chile, Uruguay, Mexico, Colombia, El Salvador and Dominican Republic and for 4 years at ERB – Energias Renováveis ​​do Brasil, as an analyst in the area of Project Finance and Business Development.
She was coordinator of the ABSOLAR Financing Working Group and is the currently vice coordinator of the ABSOLAR Green Hydrogen Task Force. She holds a Bachelor's degree in Business Administration from FGV-EAESP and an MBA in Business in the Electricity Sector from FGV.

Ana Zornitta
Renewable Energy Consultant
Analyst at CELA, she has experience in business development in the electricity sector, financial modeling of power plants and development of innovation and energy efficiency projects.
At Atiaia Renováveis, she was responsible for financial modeling for participation in regulated auctions for hydro and photovoltaic projects, in addition to formatting the energy self-production business models for Lease and Equity PIE. At Energisa, he worked at (Re)Energisa with O&M of photovoltaic plants, energy efficiency projects and at Energisa S.A with innovation projects for the energy sector. She also has experience in analyzing anemometric data and dealing with pending issues with EPE (Ministry of Mines and Energy), with experience acquired at Messtechnik.
She holds a degree in Renewable Energy Engineering from the Federal University of Pampa (Unipampa), with a sandwich period at the University of Strathclyde in Glasgow – UK and an MBA in Energy Project Management from SENAI.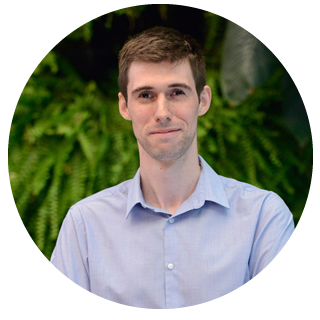 Felipe Guimarães
Finance Analyst
Analyst at CELA, he has experience in M&A and Business Development in the electricity sector, as well as electricity trading and budgeting. Felipe works with solar, wind, distributed generation (DG) and green hydrogen projects.
He worked with Business Development at EDP Brasil, Mori Solar and ODATA in auctions and M&A in the transmission, distribution, hydroelectric generation and GD sectors. He worked at Grupo Petrópolis with electric energy commercialization and budget, managing the operations, contracts and obligations with the Energy Commercialization Chamber (CCEE) of the commercialization companies and consumer units.
Felipe has passed the Chartered Financial Analyst (CFA) Level I exam, has a double degree in Energy Engineering and a bachelor in Science and Technology, both from Federal University of ABC (UFABC).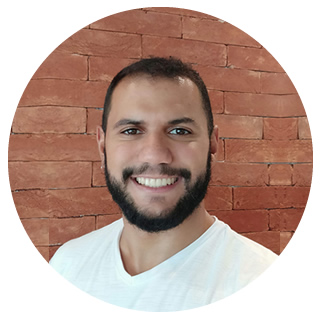 Gabriel Idelfonso de Araujo
Finance & M&A Specialist
Analyst at CELA, Gabriel has 6 years of experience in the renewable energy sector. Specialist in M&A, Financial Structuring and New Business, Gabriel led projects for the acquisition and sale of photovoltaic plants, structuring of financing lines from BNDES and Green Bonds for energy projects, and the development of large-scale Energy Efficiency, Distributed Generation and Centralized Generation projects.
He worked in solar power plant developers, startups, large equipment distributors, and multinational companies. Prior to CELA, Gabriel was a Senior M&A and Project Finance Consultant at GreenYellow do Brasil.
He holds a degree in Energy Engineering with an emphasis on Photovoltaic Solar Energy from the Federal University of ABC (UFABC) and has a specialization in Finance and Business Strategy from the Business Training Company.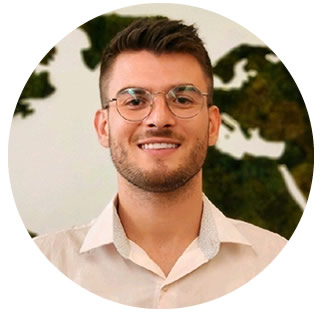 Gabriel Morais
Analyst
Analyst at CELA with 5 years of experience in the renewable energies market, focused on energy management for the free contracting environment (ACL) in Brazil and financial modeling for projects.
Has knowledge in the Brazilian Electrical System regulation, having worked with consulting for ACL for major players in the energy sector, such as Engie and CPFL. Possesses ample knowledge in energy commercialization procedures in ACL and tariff structuring of Brazil's energy market.
At ZEG Energias Renováveis, worked with financial modeling, market intelligence, and prospecting companies for investments, validating case viabilities and ensuring stakeholder engagement.
Gabriel graduated in Energy Engineering from the Federal University of Rio Grande do Sul (UFRGS) and is currently completing a post-graduation in Project Management at Escola Conquer.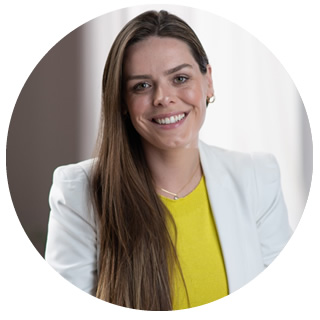 Luma Boufleur
Renewables Manager
With over 10 years of experience in the energy sector, she is an expert in strategic negotiation, client management, business development, and consulting projects, with a proven track record of innovation.
At MegaWhat, an energy intelligence company of which she was a co-founder, she took the lead of the Regulatory and Education teams, managing consulting projects, monitoring regulatory changes, conducting market studies, and exploring new business opportunities. Additionally, she was responsible for structuring training programs and courses focused on the energy market.
Previously, at Comerc Energia, as Commercial Manager, she formulated contracting strategies (PPAs), managed portfolios, and nurtured strategic relationships. She also contributed to the Regulatory and Market Intelligence area.
At Engie, she served as a Strategic Relationship Manager, providing regulatory and commercial consulting and support, with an emphasis on process optimization and cost reduction for the client portfolio. Luma holds a degree in Production Engineering (UFRGS), a specialization in Economics (UFRGS), and an MBA in Energy Management (UAM).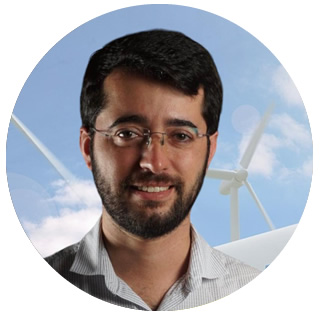 Luiz Meissner
Financial Strategy Specialist
With more than 15 years of experience in corporate finance and digital business.
Throughout his career, he led business structuring, financial restructuring in turnaround processes, and M&A activities involving relevant Brazilian Fintechs and Proptechs players.
Worked in FP&A for the investment portfolio of a venture capital fund.
Additionally, he coordinated the development of new digital products and the implementation of data science and business intelligence.
Luiz holds a Bachelor's degree in Accounting from FECAP and postgraduate in Corporate Finance and Investment Banking from FIA.